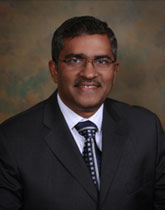 Dr. Venkatachalam Veerappan, M.D. MRCP
Dr. Venkat Veerappan is a very experienced and accomplished neurologist in the Las Vegas area. He is the recipient of the Stroke Champion Award in 2007 from the American Stroke Association. He also received the Outstanding Faculty Award 2007-2008 & 2008-2009 from Medical Residents of Touro University.
In addition to providing quality neurological care for his patients, he holds the following positions:
Associate Clinical Professor of Neurology, Touro University
Stroke Director & Chairman of Neurology, Summerlin Hospital
Stroke Director & Chairman of Neurology, Southern Hills Hospital
President, HealthSouth Desert Canyon
Member of the American Academy of Neurology
Member of the American Headache Society
Member of the American Medical Association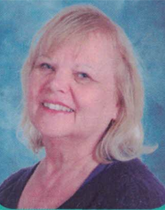 Judith Larkin, APN
Judith Larkin has been in the nursing field for more than 35 years and has focused on the neurology specialization for past 10 years. She has supported in assessment, planning, implementing and evaluation of patient with neurologic conditions of patients of all ages.
Judith Larkin completed her Bachelor's in Nursing from Pittsburg State University, Pittsburg, KS and Master's in Nursing from Clinical Nurse Specialist, Lawrence, KS University of Kansas. She earned her Post Master's Certification as a Family Nurse Practitioner from Pittsburg State University.